Us Jews spent Christmas morning writing this song for our extended family members in LA. 
Rob and Kate are my two friends who, to this day, steadfastly deny their alcohol-infused college romance.
So every year we create a Valentine's Day video for them, to help them remember.
Please enjoy this year's video, "A Very Jerry Maguire Valentine's Day."
Here I am doing 10 minutes of jokes. This set is complete with:
1) Self-deprecation
2) Distracting swaying
This year on Rosh Hashanah, my family helped me make a video to wish my long lost friend, Rob, a happy and healthy New Year.
.
Shower her with kisses. Stay spontaneous and surprise her with your sensitivity. Buy a rose after work. Give her a not-so-obvious compliment, and tell her she's beautiful every once in a while. But if anyone else is around, tell her to eat your shit and throw rancid cold cuts at her.
Text her "It's over" at least once a month. Keep that flat-chested bimbo on her toes.
Don't call her for a whole weekend. And then tell her you didn't even realize it had been that long. Fucking insignificant bitch.
Yell at her in public. Tell her she's dressed like a whore and then punch a wall. 
Don't let her finish eating that tuna melt. Throw it on the ground and remind her of what people are saying about her thighs.
Speak for her at parties. You always tell that story better anyway.
Oh great, she's talking to your handsome friend. Text her to have some fucking respect for herself, and leave the party and post the word "whore" as your status. 
Buy her lingerie for Valentine's Day, and if she gets upset, stand up and stroll the fuck out and see if she likes spending Valentine's Day alone.
Surprise her at work with a 10-day free gym membership trial
Boy, her stories are trivial. Be sure to yawn and put a finger gun to your head whenever she speaks.
Who ordered the no-dressing salad? You did, and she better take half of it to go.
Whenever she refers to you both as "us" or "we," tell her to speak for her fucking self and high five your nearest guy friend.
It's Sunday night and she's feeling anxious about work tomorrow. Well maybe she should go the fuck home then and call her jappy friend Rachel for a Xanax. You don't need to deal with this shit, you're fucking pumped for work tomorrow.
Hellllooooo Generation Y. It's me, Josh. And I have some good news, and some bad news. But I'll get the bad out of the way because I'm Jewish and we rock the negative in the foreground.
BAD NEWS is that the job market blows. And I know your mom told you that you were special, and that you graduated from a top ten (insert focus) college. But the truth is, the jobs we actually want are scarce. "You know, garbage men actually make a decent living" is something you may have heard, and the biggest sign that you should be frightened. 
BUT, THE GOOD NEWS is that I picked up a newspaper off a homeless guy at Bryant Park today, and there are A TON of really good jobs in there. Jobs for us, the self-indulgent "special" future of America. So, knowing you guys and your inability to compromise, here are some available jobs you might not shoo away immediately:
.
WANTED: BIG BUDGET MOVIE DIRECTOR
Help! Universal Studios has recently fired over-the-hill director Michael Bay and is searching for a fresh-out-of-college film student to direct the 2013 blockbuster, "Explosion on 34th Street." Film Degree/YouTube Video Degree MANDATORY.
Prerequisites: Prolonged unemployment, has collected unemployment, is a PA and dreams of unemployment.
Materials Needed: A self-indulgent online video account. One or more culturally observant YouTube videos (minimum 241 views in total). Plaid shirt. 
Attitude: Off-putting. Dismissing of others' work. Lack of self-awareness A MUST. Unable to take direction. Cranky and unwilling to collaborate (Mama's boys preferred)
Dealbreaker: Must have created at least one visually-striking video with zero sense of narrative or purpose. Attention to storyline can be grounds for dismissal.
.
DESPERATE FOR: FASHION DESIGNER/ICONIC TREND-SETTER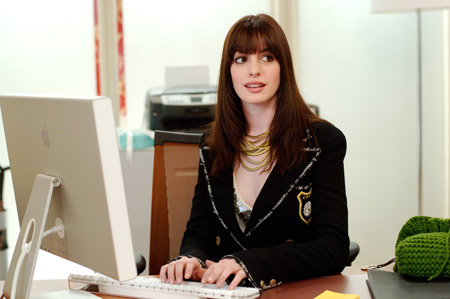 Ladies! "OriginVeeno-Fructise" (a Conde Nast Subsidiary) is looking for a cutting-edge college grad to lead our team in outfit design and all-around expensive shopping duties. We are looking for an avid online-shopper who can do the following: complain about trivial inconveniences, give dirty looks, stop in the middle of a busy sidewalk to text, over-think everything, cry and laugh at the same time, and look at their own reflection in every store window they walk by.
Prerequisities: Blog-reader, blog-writer, blog-fb-sharer. PINTERESTING PUN LOVER.
Materials Needed: Proof of credit card debt A MUST. Must state pre-selected Sex and the City character you identify with. Bring your own purple gel pen. 
Attitude: Should be able to live, laugh, and love. Or at least dance like nobody's watching. 
Dealbreaker: Agressive "LIKE"er on Facebook or non-maxi-dress-wearer to the park on a Sunday are fucking GROUNDS FOR DISMISSAL.
.
NEEDED: ESPN SPORTS ANCHOR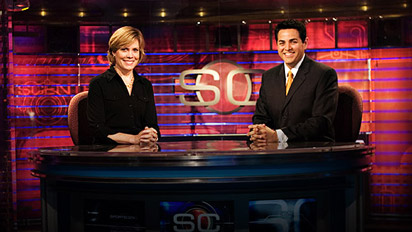 ESPN is looking for a fat, lazy, couch-surfer to fill the role of the recently-fired anchor, Stuart Scott, whose cultural references have become "too black-dated" for the younger audience. Also the eye thing. Hoping to find a lethargic pothead who prides himself on regurgitating ESPN First Take analysis, and consequentially has no ability to connect with a woman on any level.
Prerequisites: Worthless Broadcast Communications Degree, or worthless Business Degree. Should have worthless knowledge of numbers. MANDATORY: Ugly/no girlfriend. 
Materials Needed: Must be able to read lengthy Conan O'Brien monologue/Rob Delaney tweet list. Bring your own teeth. Please provide proof of your attempt, and failure, at securing a job on Wall Street.
Attitude: Snarky, misogynistic; an embarrassing drunk. Poor sense of right and wrong, bully-like defense mechanisms (google: Irish Person)
Dealbreaker: Not enough to have joined a fraternity; must have hospitalized or killed a pledge at least once in four-year college career. 
.
DESIRED: FEMALE REALITY TV STAR
GIRLS GIRLS GIRLS. If you have opinions, and believe all 8 or 9 or whatever planets in the solar system revolve around you, PLEASE SEND BREAST-SHOT. "Bravo" is looking for a new reality star to assbump those Armenian fatties down in the ratings. Hoping to find self-indulgent egomaniac convinced of own superiority.
Prerequisites: Having stated "They should make a show about us!!" while cheersing wine glasses at an apartment pregame IS A MUST. Inability to look away from nearest mirror during conversation, DEFINITE MUST. Diary of asinine, misguided, and self-involved opinions, CLEAR-CUT MUST. Insincerely referring to an out-of-touch acquaintance as "Pretty girl!" on Facebook is a motherfucking MUST.
Materials Needed: Please provide proof of plastic surgery. Sex tape a plus. Minimum 2,000 Facebook friends (75% male). Minimum amount of "X's" and "O's" in middle school AIM screenname: 4 (3.5 acceptable).
Attitude: Conflict-starter. Friendship-ender. Boobs-haver. Tequila shot-lover. Old man-sexer. Collarbone-definer. Newsfeed-occupier. Confident cigarette-bummer. Gaping vagina-owner. 
Dealbreaker: Realistic sense of self.
.
WANTED: DOCTOR/LAWYER/MONEY-MAKER - extra schooling needed :(
Jewish college graduates! A wad of Benjamin Franklins is looking for you. Corporate America is seeking a misguided undergrad-extender who's desperate to make similar amounts of money as their parents. Good sense of pride! Who cares about your hopes and dreams? Make some money! Who cares about spending your 9-5 in a downward spiral of suicidal contemplation? YOU CAN DRIVE A PORSCHE. And when you're 45, you can laugh at the rest of the yuppies, because you'll be affording divorce lawyers without worry.
Prerequisites: Summer internship at MTV.
Materials Needed: DJ set, signed bar-mitzvah welcome poster. 
Attitude: Money-lover, money-talker, money-sexer, money-buyer. If you cum quarters and care, I mean legitimately care, to discuss in conversation, an expensive car someone has, and you followed this whole comma-confusing sentence, WE WANT YOU.
Dealbreaker: Non-Long Island resident.
"Oh wait, you said Juice Cleanse?" - Hitler, 1945.
"Yeah, just check and see if the other rooms have mini bars." - Richard Nixon, 1973
"Sorry, no, I was nodding to music on my headphones. What'd you ask?" - Harry S. Truman, Hiroshima 1945
"Um, I dunno, maybe when YOU'RE captain, we'll pull over and ask for directions."  - Ferdinand Magellan, 800 miles off Chile, 1521
"I know it's subtle, but everyone gets I'm being facetious. C'mon, nobody's that cocky." - Jesus Christ, son of god, 9 AD
"Hey, guys? Quick family meeting. See the sandwich in the fridge marked 'Chris?' Do me a favor and don't eat it. Hey, look at me. DON'T. Nah, I trust you." - Chris Benoit, 2007
"Jack!" - Rose, 1912
"I better get blown for this." - Abraham Lincoln, Ford's Theatre, 1865
"She's passed out with her shoes on. What's she gonna do if we draw ONE dick on her stupid Asian face?" - Paul McCartney, 1970
"Again? Ugh, you're more fertile than the damn cotton field. Speaking of…(whip)" - Thomas Jefferson, 1811
"He's beautiful. We'll call him Kim Jong-Il." - Satan, 1941
"What do you mean there's no funding for a set designer?" - Neil Armstrong, 1969
"Yea i mean we could do apples, but baby, I'm in the mood for some RIB." - Adam, earth-populator, beginning of time
My online video contest submission for Merwin Liquors. 
.
RULES - it's gotta be under 2min, and it has to have the tagline "Get Surly at Merwins." (Surly is the beer they deliver)
.
The contest is judged on the amount of THUMBS UPs on this page:
.
Please help us win and give us a THUMBS UP. Thanks!
Hey, team! Boy, what a game on Sunday. And props to the Giants for their compassion, strategically boring everyone enough to easily come to terms with this season's end. Very thoughtful. Oh, and there were a ton of ads too!
For those who don't know, Super Bowl commercials are usually written six months beforehand, then overanalyzed and beaten to death by the client/agency over countless nights and weekends. More people, time, and energy was spent developing these ads in the last six months than was spent curing cancer. And just like every year, America noticed:
I mean, it's only advertising. It's understood that Clint Eastwood might as well be wearing a striped blue suit and flipping a coin while he cons you into believing Detroit doesn't still look like I Am Legend. But it's 2012, that Chrysler ad is dressed up using millions of production dollars, and Eastwood's beautiful manifesto was sculpted by a professional failed TV writer. So for a minute there, you forget you're watching a 10 million dollar nuisance. 
This year, I felt the same way I always feel about the Super Bowl ads. Some were good, some weren't, and most everything is cheesed up for mass appeal. 
But who the hell cares about my opinion? It's your average Joe America that matters. SO, I polled a few average Americans on what they thought of this year's most popular superbowl ads. Here's what they had to say:
.
Video - http://www.youtube.com/watch?v=VhkDdayA4iA
Video - http://www.youtube.com/watch?v=8WjYH8KuOao
Video - http://www.youtube.com/watch?v=Ae52ourE3Pw
Video - http://www.youtube.com/watch?v=0-9EYFJ4Clo
Video - http://www.youtube.com/watch?v=y59VUQxX3Dk
Video - http://www.youtube.com/watch?v=XxFYYP8040A
Video - http://www.youtube.com/watch?v=radsOm7_e58